1-LOCAL, December 3, 2001, THE ARGUS
Weibel chess coach appointed to advisory board at the University of Texas at Dallas

BY FRANK GEORGE, FREMONT BULLETIN
Alan Kirshner, professor of political science and history at Ohlone College, has been selected to serve on the newly created chess advisory board at the University of Texas at Dallas.
Alan Kirshner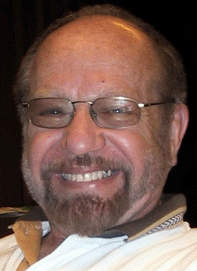 Kirshner coaches the chess team at Fred Weibel Elementary School, which has won at least one state championship every year since 1990.
"I'm not a competitive chess player," Kirshner said, "competitive coach, yes."
Kirshner joins Jim Eade, Menlo Park resident and "Chess For Dummies" author, Rodney Thomas, an IBM executive in Dallas, and university chess program director Tim Redman on the board.
Kirshner said the appointment is voluntary and he'll be flown to Texas a couple times a year to critique the university's chess program and help raise funds for fellowships and research.
The University of Texas at Dallas boasts the top-ranked collegiate chess team, according to school correspondence It was named Chess College of the Year by the Kirshner said the university has an online program for chess instructors and coaches, which he hopes to access.
"It's like teaching," Kirshner said. "Those that can, do. Those that can't, teach. Those that can't play, coach."
p.6 December 1, 2001, FREMONT BULLETIN